Silver Wedding Package
DJ service for up to 6 hours Bose sound system Corded microphone for speeches Sound for up to 100 guests
Gold Wedding Package
Wedding DJ Standard Premium sound system Wireless microphone for speeches LED Light Show
Platinum Wedding Package
Premium Package Deluxe sound system/sub Wireless Mic for speeches Semi-intelligent light show
Titanium Wedding Package
All-inclusive DJ Package (Ceremony to Last Dance) Photo-Booth and gallery display, Uplights
Check out Additional Services or Addons 2022 Below
Ceremony Package starting at $349.00 *
Ceremony services include background music while guests arrive, music for processional, signing of the registry and recessional music. We also provide a wireless microphone for your officiant and vows if required. (1 hour)
Ceremony music w/separate setup outdoors or a different room
Wireless lavalier microphone for Officiant, (no obtrusive mic stands)
Preparation for key songs (Processional, Signing, and Recessional, etc…)
Full coordination with officiant prior to the ceremony
Music 10-15 minutes prior to ceremony time,10-15 minutes after the ceremony
Option to accommodate live performance(1 Singer & Musician)
Additional charge for setup up at 2nd Location if transportation needed
*Within 2 hr of reception start time (if your reception starts at 6 p.m., then 4 p.m. ceremony time) earlier start time available at regular price.
* When attached to a reception package. Regularly $499.+ HST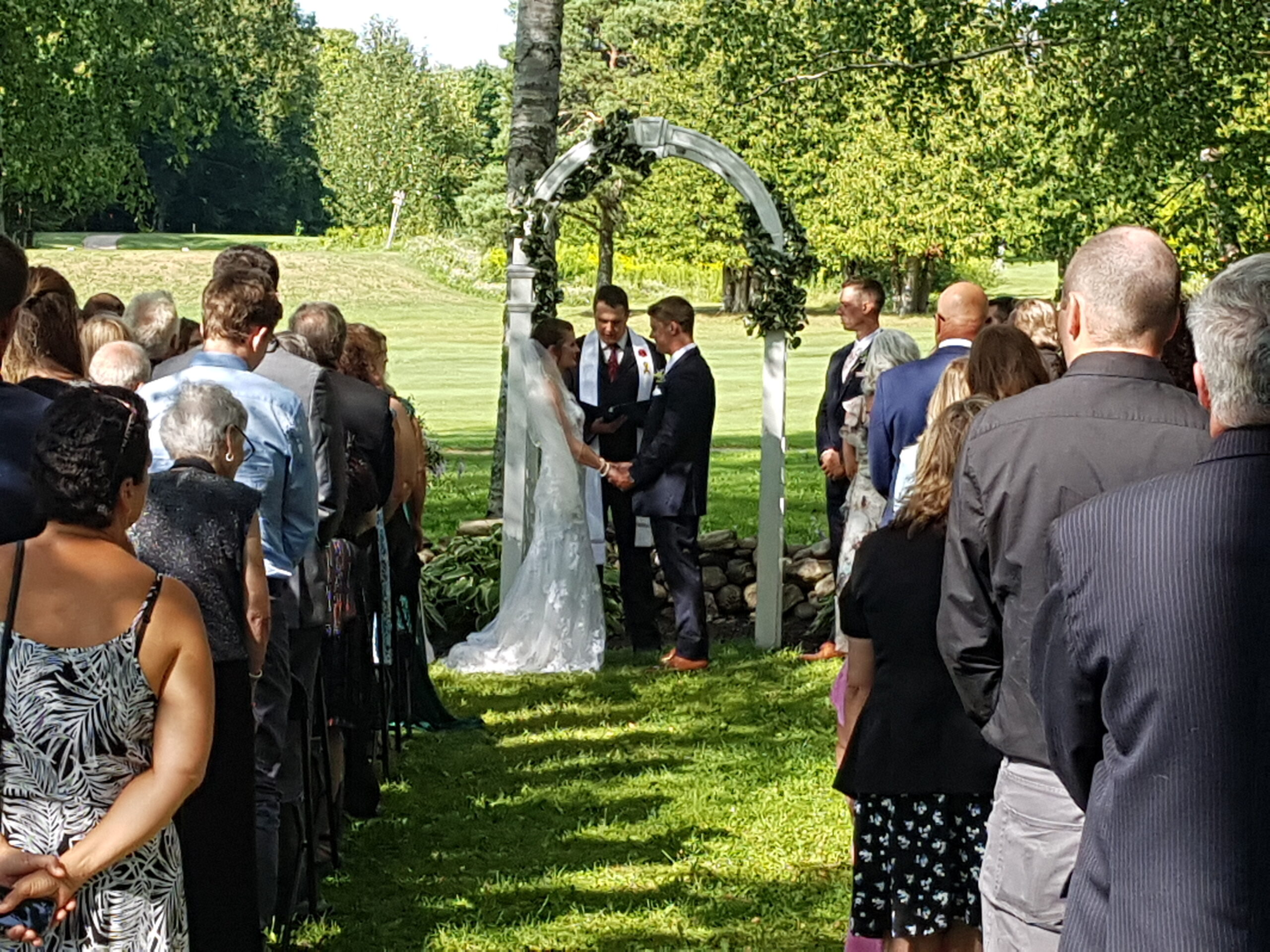 Screen & Projector Service
Video Projection System(s)
Projector & screen———$150.00+HST
Projector, screen and sound———$200.00+HST
Projector, screen and sound plus laptop and technical support———$249.00+HST
**pre-send media file and this takes all worries away/no hassle PLEASE NOTE: If your ceremony is in the same room as your reception, we can utilize our main sound system for both the ceremony and reception without any additional charge for an additional sound system. The only additional charge would be for the ceremony music time if it starts earlier and adds more to maximum of seven hours. You can include your ceremony (up to 1 hour) in any of the reception packages, without any additional charge for your ceremony music. The only additional charge would be if you would require an additional sound system or microphones. If your ceremony is not in the same room as your reception then you need to book a ceremony package.
Cordless Microphone System
Add a cordless microphone to any package for announcements.
This is great for interactive and reaching people from the crowd at their tables.
$50.00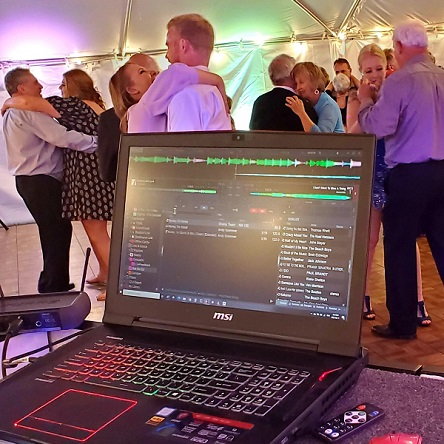 If you would like to make your own playlist(s), this is the option for you!
Have all your favourite songs played during the cocktail or the dinner.
We will find all the songs and make sure that as many of them are played in the time provided as possible.
$50.00 per list 
$200 Back Drop Uplighting (includes up to 5 lights)
$499 Complete Room Uplighting (typically 10 to 16 lights) pre-set to one colour
$699 Complete Room Uplighting (typically 10 to 16 lights) Colours change to the beat of the music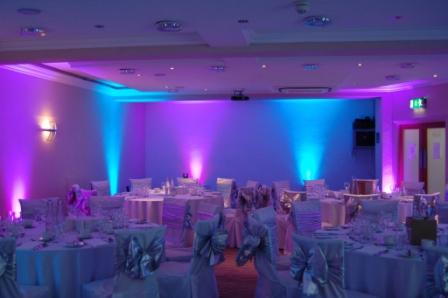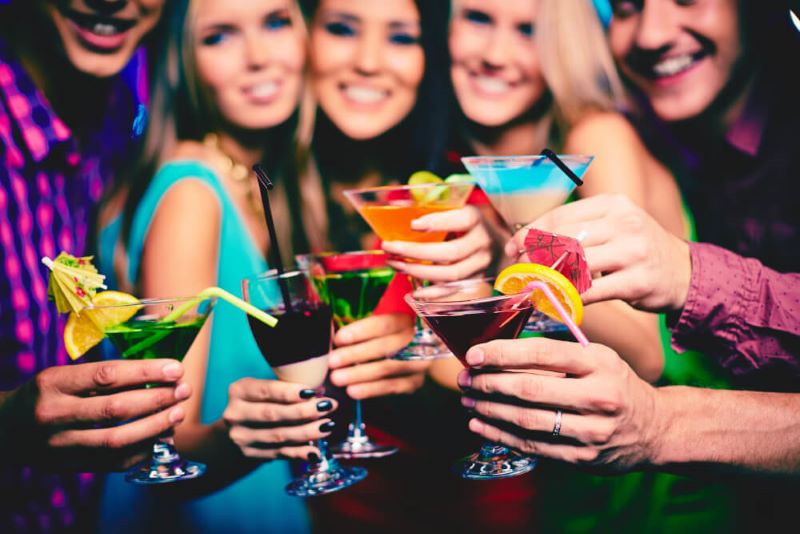 Cocktail System and Package
For cocktail hour, we offer cocktail hour mix that will add an elegant touch as it softly plays in the background, allowing your guests to enjoy each others conversation.
This package is awesome for the time in between the ceremony and the reception. If your guests are gathering at a location other than the reception area this is perfect. You can select all of your tunes and submit a playlist or give us an idea of the genres of music that you would like played.
A speaker system is set up for the cocktail area for a maximum of 90 minutes.
$199.00 
Light Show/effects: $50.00 Each
Monsoon FX LEDS & LASER LIGHT
Setup on Tripod Stand
The Microh DJ Monsoon FX is bright, fast and dynamic and can cover a large area with is multi coloured beams and laser effects. With RGBWA LED's and Green and Red laser effect and White Led Strobe and chase effect it does it all.